Ensure that your bottle labels are perfectly positioned before leaving the line with the FILTEC Vision solution for Glue-on Labels. The solution also inspects bar codes and date codes for product tracing and tracking.
The Vision Glue-on Label Inspection Solution is an automated machine vision system for glass bottle lines operating up to 1,000 bottles per minute (BPM). The inspection is performed at the discharge of the labeler. The system combines sophisticated optical and sensing technology to inspect every bottle and prevent incorrectly labeled bottles from being shipped to the consumer.
Reduces waste by immediately rejecting defectively labelled bottles
Inspects bar code and date code accuracy
Provides product tracking and tracing for consumer safety
Allows line speeds to run at maximum throughput rates
Ensures a uniform, high-quality product appearance for the customer at the point of sale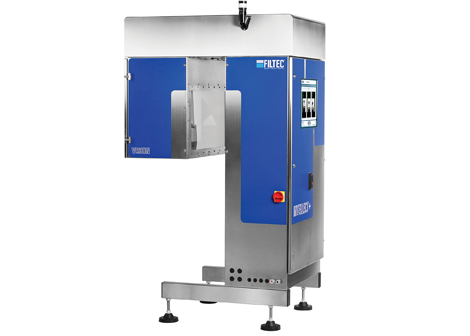 FILTEC

's Glue-on Label Inspection Solution checks for dozens of irregularities, including:
Missing body or neck labels
Misaligned or missing bar codes and date codes
Download the Product Brochure
Request a quote
Contact our sales team today!