FILTEC's Pre-Seamer Filler Management System for cans is an advanced inspection system that utilizes photon technology for accurate, reliable detection of the fill level in cans for lines operating up to 2,500 cans per minute (CPM).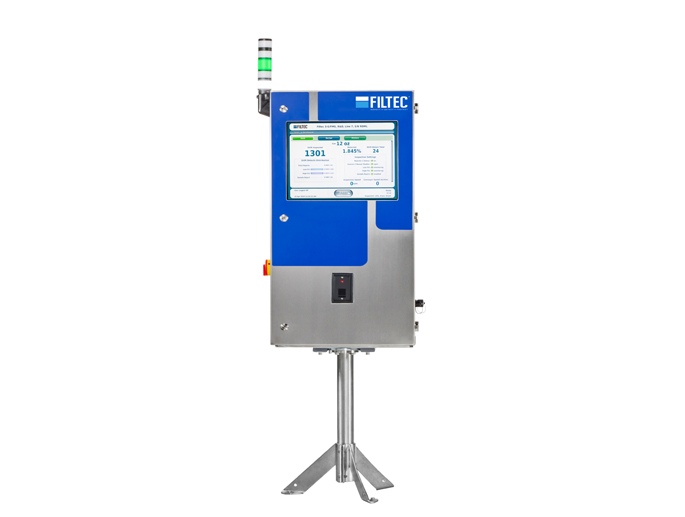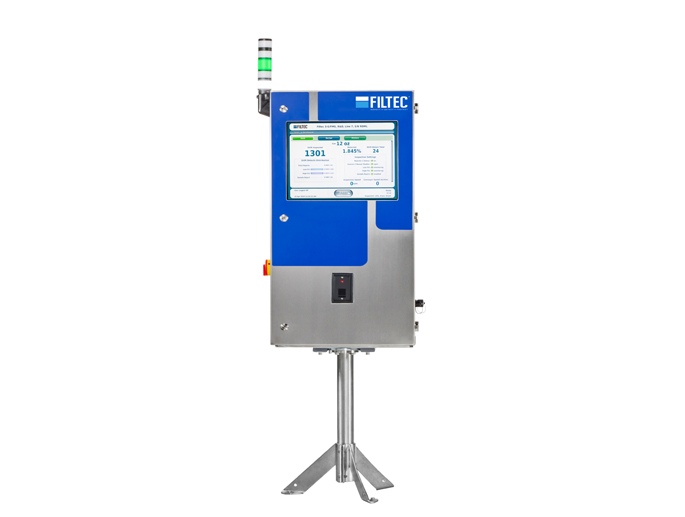 This unique system is installed between the filler and seamer to:
Continuously monitor and analyze each filler valve to provide a complete statistical data analysis of the entire filler
Reduce waste and increases the efficiency of the entire downstream production process
Provide improved product quality and greater brand protection
Integrate with a wide range of INTELLECT's complementary applications and modules
Unique Installation Location
Between the filler and seamer provides true can fill height and valve performance measurement​
Provides non-contact measurement for each can's fill height even though their contents are not visible​
Compact photon head and X-Ray module fits onto the line with minimal engineering costs​
Non-nuclear. No residual radiation when the unit is powered down​
Reduces sampling time and production losses
Photon Fill Level Application
Avoids fill level losses being included and recorded by the seamer​
Filler and Closer Monitor Application
Analyzes under/overfill performance in real time
Valuable preventative maintenance tool​​
Inspects and optimizes process operations​
Quantitative Analysis Application
Pinpoints faulty valves for preventative maintenance programs
Ensures each filler runs at its highest efficiency
Reduces the amount of "overfilling on purpose"
Reduces product give-away due to overfilling​
INTELLECT's complementary applications and modules can be configured for a wide range can types and contents. Each can is tracked, documented, and either continues or is removed from the line if necessary.
Download the Product Brochure
Request a quote
Contact our sales team today!